>> Magyar
>> English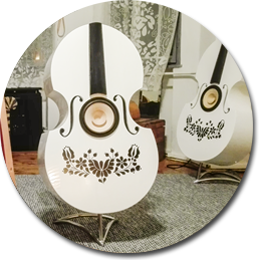 Owner - Managing Director of Perley Sound Systems Mr. Károly Perlei tells us about
the most important features of Doublebass speakers and answers some frequently asked questions.
– Is DoubleBass a speaker made over from a double bass?
– No, it is a double bass-shaped speaker. The building of speakers is completely different from the building of musical instruments. We have chosen the shape of a double bass for two reasons: on the one hand, a lot of music-lovers expect speakers to act like works of arts in their rooms with sophisticated interior design, and on the other hand, the shape of the double bass, which was invented six hundred years ago, also plays a significant role in acoustic sound production.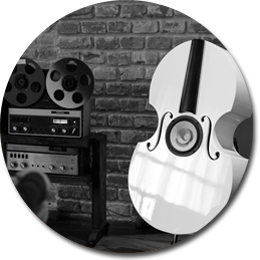 – Why is it better than a mass product?
– You would choose a custom-made speaker for the same reason that you would buy a Rolls-Royce rather than a Mercedes. Beyond its excellent sound, many people consider it important that an object, which they use, should be unique, aesthetically pleasing, it should make its owner proud, and that they can even develop a personal attachment to it. It is our goal to achieve that our clients sit down to their Doublebass speakers with as much pleasure as they would get into a Rolls-Royce.
– What special technical parameters do these speakers have?
– The effect that a speaker has on a listener depends on three factors: its electronic parameters (loudspeaker, internal cabling, etc.), the elaboration of the body of the speaker and the sensitivity of the listener's ears. Therefore, at exhibitions and demonstrations, we usually suggest the attendants that they listen to the sound of the speakers first and immerse in
'numerology' only later. After their first experience with the speaker, people usually ask us
only two questions: what the weight and the price of the speakers are. Technical parameters
are obviously not a secret; they are disclosed to anyone upon request.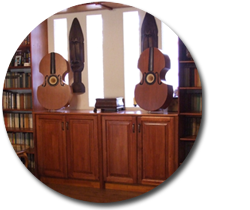 – What musical styles is this speaker ideal for?
– In developing the speakers, our goal was to create a diversified and natural sound instead of making it suitable for burning down the house, if you know what I mean. Of course, this does not mean that they are not able to produce loud volumes but our experience has shown that these speakers are mostly purchased by sophisticated music-lovers.
– How much does it cost?
– Our speakers are not made in serial production, each speaker is custom-made, and
consequently, prices also differ. Price is influenced by various factors like, for example, the material and color of the body of the speaker, the size of speaker (two sizes are produced with the fancy names of Bartók and Kodály), or lacquering. Therefore, prices may vary in a wide range. Speakers are available to the buyers three months from placing their orders.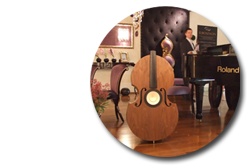 – Where can you listen to, or order the speakers?
– Our contact details are as follows:
Mobile phones: +36 20 255 9788 and +36 30 619 5638
E-mail: doublebass@doublebass.hu
Mailing address: 2111 Szada, Ady Endre út 5.
You may test the speakers at the speaker-building workshop after making an appointment in advance, and if you are seriously interested, we will offer you an opportunity to listen to the Doublebass speaker in your own home. If you prefer trying out the Doublebass speakers at exhibitions, please, send us your e-mail address so that we can inform you on upcoming
events in due time.